Obituary for Keith A Combs
Keith A. Combs, 86, passed away on Thursday, January 25, 2018 at his home in Elberfeld, Indiana. Keith was born in Pryorsburg, Kentucky to the late William E. Combs Sr. and Bonnie Fern (Saxon) Combs. Though his family lived in Boomer, West Virginia at the time, they traveled to Pryorsburg in order for Keith to be born at his mother's family's home.
Keith is survived by his wife, Wilma Grace (Bateman) Combs of Elberfeld, Indiana; children: Teresa Kay Allen (Ken), of Manassas Park, Virginia, Stanley Keith Combs of Evansville, Indiana, and Christopher Allen Combs (Kara) of Newburgh, Indiana. He is also survived by his brother, Harvey Gene Combs (Debbie) of Plainfield, Indiana, grandchildren, Shane Keith Allen (Ariel) of Evansville, Indiana, Kevin Andrew Allen (Vanessa) of Manassas Virginia, Cayman Christopher Combs of Newburgh, Indiana and great grandchildren Skyler Thomas Chapman, Elias Matthew Allen of Manassas Virginia as well as many loved nieces and nephews.
In addition to his parents, Keith was preceded in death by his brother William E. Combs Jr. and sisters in law Vera Jean Combs, Carolyn (Cookie) Combs, and Betty Combs.
Keith spent his early years in Boomer West Virginia where he developed an early appreciation for nature and the outdoors that he carried with him for his entire life. His dad, an operating engineer, traveled extensively for work in a time where work was hard to come by. Due to health concerns Keith's doctors recommended a better climate, thus the move to Mayfield Kentucky. While there, his health improved and he learned about hard work. He loaded hay bales on wagons for 5 cents a bale. After a time his father was hired by a coal company in Boonville Indiana. He was about 15 years old.
The first person he met in Boonville was Robert Folsom of Lynnville. They were inseparable. Together they walked, hunted, or fished most of Warrick County. The two remained best friends until Bob passed away three years ago.
Not long after moving to Boonville, Keith met Wilma Grace Bateman. She is the only woman he ever loved. He always called her the love of his life!
One of Keith's first jobs was as a dishwasher at the Dinner Bell Restaurant. One day his boss came in looking for someone to clean the ceilings, a tough dirty job. Keith was saving to buy Wilma a ring so he immediately volunteered. Not only was he a hard worker and a good friend but he excelled at sports. He played football, baseball, and basketball for the Boonville Pioneers; He graduated from Boonville High School in 1949.
Keith earned a full scholarship to Evansville College and the College of William and Mary in Virginia. He chose Evansville because he didn't want to leave Wilma and this place he called home. In 1953 he earned his Bachelor's Degree in Education. He was an outstanding athlete for the Purple Aces, excelling in both baseball and basketball, but his heart truly belonged to basketball. Years later his grandsons used his jersey number # 24 when they played in sports. They loved their Papa. He played as he lived – Full On!
On June 8, 1951 Keith married Wilma Grace Bateman. He always said she was the love of his life. They built a wonderful, full life together, raised three children and were happily married for over 66 years. They enjoyed traveling. Their many trips took them to Germany, Mexico, Guam, and the Bahamas. They took a number of cruises with friends and family and traveled the United States from coast to coast. Keith and Wilma were avid square dancers. He loved to play cards, especially Clabber and was considered an above average pool player in college. Most of all he enjoyed spending time with their family and friends.
When his youngest son Chris was 10 years old and wanted to make his own money he helped him start mowing lawns. Keith always did the trimming for him. They worked side by side for the rest of his life. Eventually Keith and Wilma let Chris put up a shade building in their back yard on Covert Avenue. That was the beginning of what is now Combs Landscaping and Nursery. Keith loved to help Chris at the nursery. He drove tractors, plowed snow, installed landscapes, assisted customers and anything else that needed to be done. Always ready with a joke: His reply to people who asked how to plant flowers and shrubs was, "Green Side UP!" He never failed to get a laugh. Even at 86 he stilled enjoyed helping his son in the business.
Keith went on to earn his Master's Degree in from Indiana University in 1958.
His first teaching job was in Millersburg Indiana. He taught school and coached the basketball team as well. Later he taught school, driver's training and coached the basketball team at Newburgh leading them to their first Sectional. Keith was an avid swimmer. He was a life guard at Pfafflin Lake where he also taught swimming. During the summers he held many jobs. He managed Burdette Park Pool and Hartke Pool. He was a salesman for Modern Woodman Life Insurance for 30 years. Keith worked for the Evansville Sherriff's department as a Truant Officer. He worked for the Evansville Vanderburgh School Corporation for 27 years. He was a Guidance Counselor for 24 of those years at Harrison High School. He taught at Highland and Evans Elementary Schools and his last year was in the Administration Office downtown. Keith retired June 9, 1989. Many times former students would return to see him, even knocking on his door at home just to say hi. They All told him how he "set them straight" and what a difference he had made in their lives. Even after retiring he was a member of the Huddle back Club, a group of retired teachers and administrators who met for breakfast regularly.
Keith was a high school Basketball and Football official. He and several other friends ran hundreds of miles up and down football fields and basketball courts of southern Indiana and Kentucky. He used to laugh and say he'd like a dollar for each mile he had run in his life.
Keith was an avid hunter all his life. He and hunting buddies took trips from South Dakota to Canada. He liked nothing more than swapping tales with his friends. Keith raised hunting dogs for 59 years. Each dog was like part of his family. He was a member of Ducks Unlimited and the NRA.
Keith was a Mason, belonging to Masonic Lodge #174 in Newburgh Indiana. He was also a Shriner and member of the Scottish Rite. Since moving to Elberfeld he and Wilma attended Zoar United Methodist Church. In those 13 years he became closer with our lord and savior. Keith had many conversations with his wife and daughter about his life and his belief that someday he would be with the lord.
He loved to watch sports of all types but his favorites were the St. Louis Cardinals, Indiana Pacers, Indiana University basketball and the Duke Blue Devils.
Keith was always ready with a joke. He never failed to make you laugh.
Only a few days before he passed, he told his daughter "I've had a full life with Wilma. She's been the love of my life for 66 years. I've done everything I wanted to do and have no regrets!"
He was a wonderful husband, a good son, brother, uncle and a great father! He will be sorely missed!
Visitation will be on Saturday, February 3, 2018 from 1-3 at the Main Street United Methodist Church in Boonville Indiana. Funeral services will follow immediately afterwards. Interment will be at a later time.
Flowers may be sent to Koehler Funeral Home Boonville Chapel 304 East Main Street Boonville, Indiana 47601, or contributions may be made to the Hadi Shrine Temple or the charity of your choice.
To send flowers or a remembrance gift to the family of Keith A Combs, please visit our Tribute Store.
Previous Events
Visitation
Main Street United Methodist Church
222 East Main Street Boonville, in 47601
Boonville, Indiana 47601
memorial service
Main Street United Methodist Church
222 East Main Street Boonville, in 47601
Boonville, Indiana 47601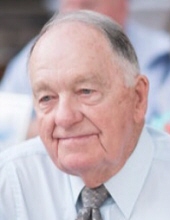 Thank you for sharing your
memory of Keith
Provide comfort by sending fresh
flowers from our local florist.
No thanks, please don't show me this again.